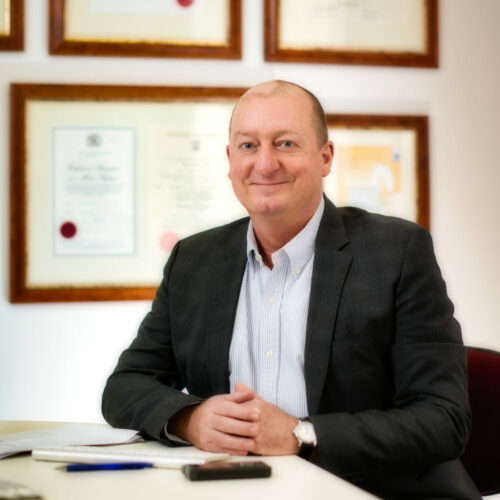 Professor Paul McMurrick is a specialist colorectal surgeon who specialises in treatment of colorectal cancer, and benign colorectal conditions including inflammatory bowel disease, diverticular disease, perianal disease and pelvic floor disorders. He is a specialist in laparoscopic and minimally invasive surgery, and interventional colonoscopy, having trained in surgery at the Alfred Hospital in Melbourne, Australia.   A Fellow of the Royal Australasian College of Surgeons, Professor McMurrick is a member of ASCRS; he completed the Clinical Fellowship in Colon and Rectal Surgery at the Mayo Clinic, and is the Colorectal Tumour Stream leader for the MCCC. Professor McMurrick became Head of the Cabrini Monash University Department of Surgery in 2009 where he leads the bowel cancer research activities at Cabrini, and is a member of the Let's Beat Bowel Cancer committee.
Learn more here.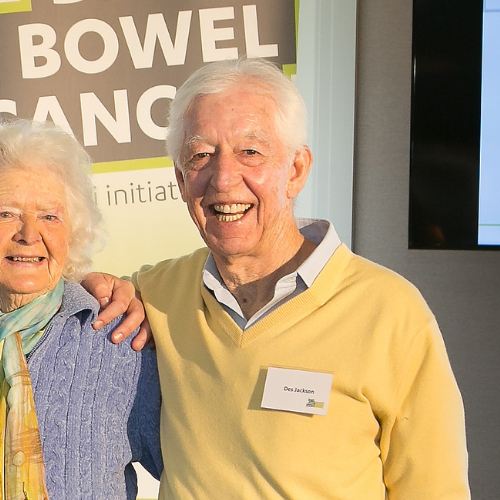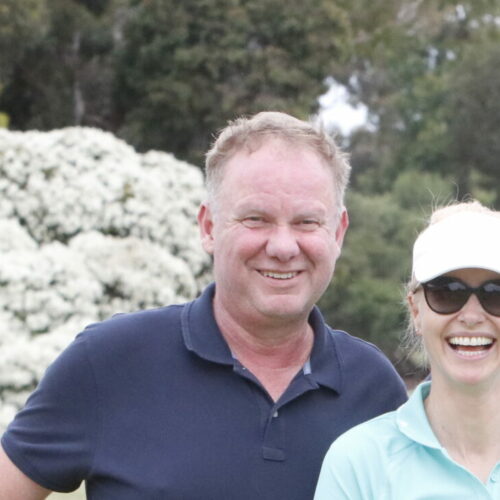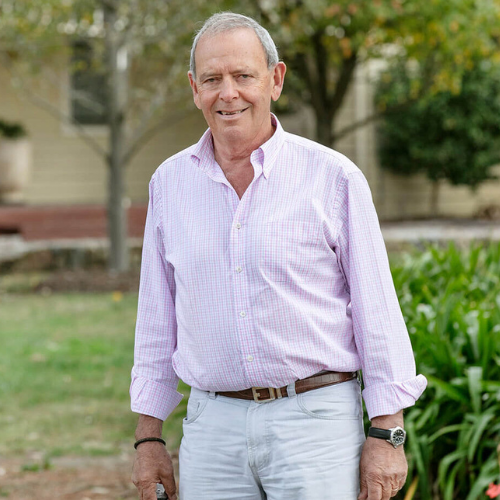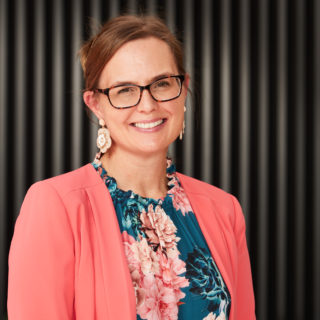 Megan joined Cabrini Health in December 2021 as the Director of the Cabrini Foundation.
She has more than twenty years' experience in the non-profit sector in Australia and the UK, with a focus on healthcare, children, and medical research. Megan most recently worked as Head of Partnerships & Philanthropy for Cancer Council Victoria and previously as Head of Fundraising for Macmillan Cancer Support, London, UK.
Megan is passionate about collaborating with supporters on causes and initiatives that are closest to their hearts and is proud to be working with the Foundation team as we grow our community of supporters who are investing in the future of Cabrini.
Learn more here.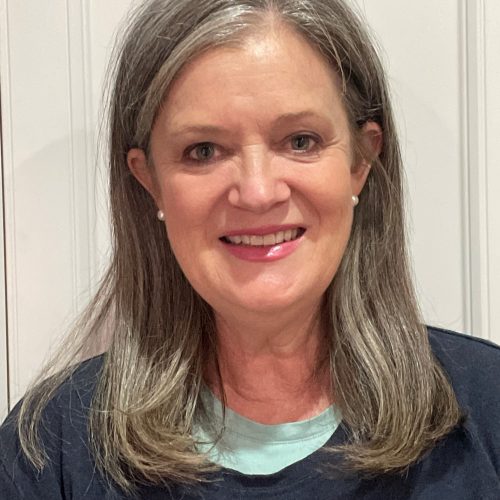 Kate is an experienced Community Relations, Alumnae Relations and Bequest Manager previously within the education sector. Kate thrives on developing strong strategic relationships and partnerships within the extended Cabrini community, has strong project management skills and is passionate about community engagement and facilitating support for those in need.
Previously, Kate worked in sports administration in various roles; Corporate Sales Manager at the Australian Open Tennis Championships, held various roles at the Melbourne Racing Club and was Sponsorship Manager at Aviva when they were the AO Ballkids Sponsor.
Kate loves speaking French whenever she can.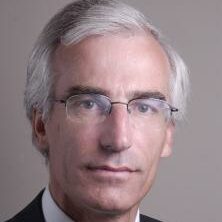 Mr Farmer is a specialist colorectal surgeon with extensive experience in the management of colorectal cancer. He has particular expertise in Transanal Endoscopic Microsurgery (a minimally invasive technique for the treatment of rectal tumours) and rectal ultrasound, and is actively involved in colorectal cancer research with interests in minimally invasive surgery, staging of colorectal cancer, anal cancers and surgical audit.
Learn more here.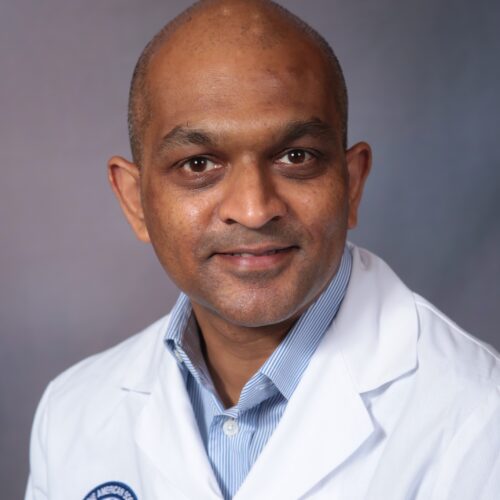 Mr Ranchod is a specialist Colorectal and Advanced Laparoscopic Surgeon who provides consultative discussion and surgical management for all types of colorectal and perianal disorders. His practice focuses on surgery for colorectal cancer laparoscopic surgery, colonoscopy, anal fistula and management of pelvic floor disorders and incontinence, including sacral nerve stimulation.
Learn more here.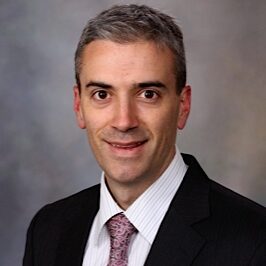 Mr Simpson is a specialist Colorectal Surgeon and a member of the Colorectal Surgical Society of Australia and New Zealand. Mr Simpson completed his medicine/law degree at Monash University in 2002. He then trained in General Surgery at The Alfred Hospital in Melbourne before becoming a Fellow of the Royal Australian College of Surgeons in 2011. He completed two years of specialist colorectal training as a member of the Australian & New Zealand Colorectal Fellowship Training Program. This was followed by an international Colorectal Fellowship at the world renowned Mayo Clinic, Rochester, Minnesota, USA.
Mr Simpson is widely published in the field of colorectal surgery and has an active interest in education and research. He currently holds public appointments at the Western Hospital and Alfred Health. Mr Simpson has a particular interest in minimally invasive colorectal surgery and enhanced post-operative recovery. His specific skills are laparoscopic (keyhole) surgery, robotic and trans-anal microsurgery techniques, which are all designed to expedite recovery and improve patient outcomes. He has advanced training in complex pelvic surgery and the surgical management of inflammatory bowel disease.
Learn more here.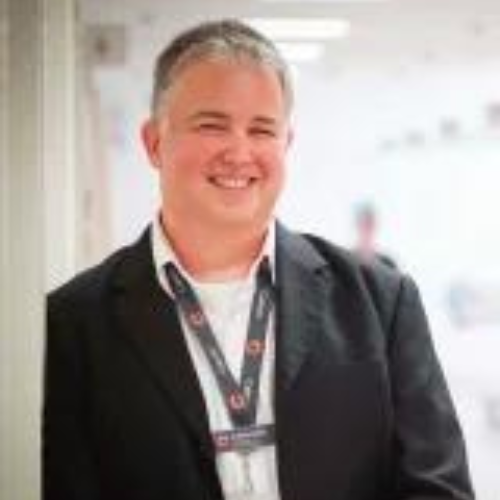 Dr Wilkins obtained his PhD in the biology of malaria in the mosquito from Imperial College, London in 1997. Following his first post-doctoral position on breast cancer, he worked on a varied theme of brain-related diseases including cerebral malaria, neurodegenerative eye diseases, and prion diseases. Dr Wilkins immigrated to Australia in 2004 and joined a commercial research team based at the Mental Health Research Institute investigating potential treatments for Alzheimer's and Parkinson's diseases. In 2009, he joined the Monash Institute of Medical Research (now Hudson Institute) to investigate a paediatric developmental disorder, as well as studying the biochemical and molecular basis of cancers such as glioblastoma, medulloblastoma, and osteosarcoma. In 2012 Dr Wilkins joined Department of Epidemiology and Preventive Medicine (DEPM), Monash University at the Alfred Hospital managing of a number of clinical-quality blood disease registries. Dr Wilkins continues to be an Adjunct Senior Research Fellow at DEPM. Dr Wilkins joined the Cabrini Monash University Department of Surgery in 2013 and his role focuses purely on research – including both clinical and translational research projects related to bowel cancer. Dr Wilkins brings to our Cabrini team twenty years of academic training and expertise which adds great value to our research program. Find out more about Dr Wilkins' research: https://orcid.org/0000-0001-7712-4114
Learn more here.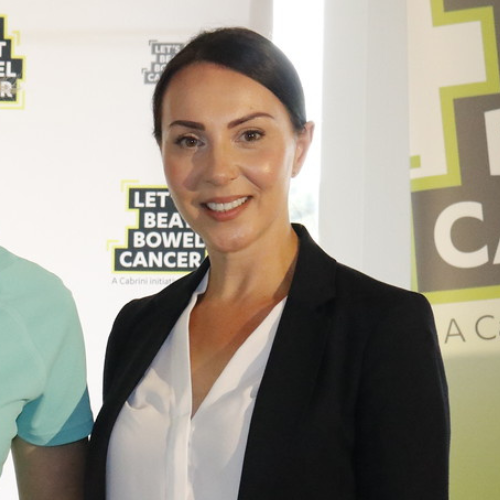 Dr Georges (née Koulis) has completed a Bachelor of Science Degree at the University of Melbourne, majoring in Pharmacology and Pathology – after which she completed her Honours Degree in Pharmaceutical Science at the Victorian Collage of Pharmacy (Monash University), specialising in the role of protease-activated receptors in the immune system. In 2004, she was awarded the Victorian Collage of Pharmacy Honour's prize along with a prestigious Melbourne Research Scholarship to study for a PhD at the University of Melbourne. Her PhD involved investigating the role of protease-activated receptors in tumour growth (colon and melanoma), experimental autoimmune encephalomyelitis and skin transplantation.
At the completion of her PhD in 2008, Dr Georges undertook her first post-doctoral position at Baker IDI Heart and Diabetes Research Institute in Melbourne. Her role involved research on diabetes-associated atherosclerosis with a focus on advanced glycation end-products and toll-like receptors. Dr Georges has published her research in a number of high impact medical journals including Circulation, Hypertension and Diabetes Metabolism and is an invited reviewer for a number of journals including Diabetes and Diabetologia.
Her work has allowed her to establish an international profile with a number of invited presentations at major national and international meetings, including Life Sciences Conference, The Australian Society of Clinical and Experimental Pharmacologists and Toxicologists (ASCEPT), The Australian Health and Medical Research Congress (AHMRC), International Conference on Coronary Artery Disease, International Diabetes Federation (IDF), The Australian Atherosclerosis Society and The Royal Australasian College of Surgeons. In addition, Dr Georges has also lectured and tutored at The University of Melbourne and Monash University.
In 2016, Dr Georges joined the Cabrini Monash University Department of Surgery at Cabrini Health with a focus on translational research and improving colorectal cancer patient outcomes. Currently, Dr Georges is involved in two main projects. The first is the Patient Reported Outcome Measures or PROMs program which aims to personalise patient care by providing valuable information from a patient's perspective on their treatment, wellbeing and quality of life. The second project is the colorectal tissue microarray (TMA) project which will allow the translation of various biomarkers into clinical outcomes. In future, biomarker analysis may assist in personalising the most effective treatment for patients. Find out more about Dr Georges' research: https://orcid.org/0000-0002-3651-7621
Learn more here.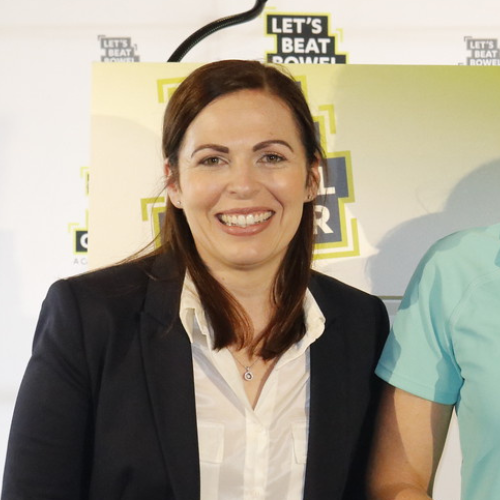 Dr Engel undertook a Bachelor of Biomolecular Science at Griffith University followed by a Bachelor of Science (Hons) majoring in Biochemistry at the University of Queensland. Dr Engel graduated with a PhD in Immunology from the University of Queensland in 2012 where she investigated the genetics controlling the course of herpesvirus infection in humans. In her first postdoctoral position, Dr Engel worked as a Research Officer in the Cellular Immunology Laboratory at QIMR Berghofer Medical Research Institute in Brisbane. Here she investigated the functional influence of naturally occurring polymorphism in T cell receptor genes on protective immunity. Since joining the Cabrini Monash University Department of Surgery in November 2016, Dr Engel has been working on a collaborative project with Professor Helen Abud and her team at the Monash Biomedicine Discovery Institute. In this role she has led the establishment of an extensive bio-resource of patient-derived organoids, or "mini-tumours", from colorectal cancer patients. These organoids are a powerful tool for cancer research and are being used for the development of personalised cancer medicine strategies. This will see each patient treated based on the characteristics of their own tumour, which will not only improve outcomes but reduce unnecessary side effects. Find out more about Dr Engel's research: https://orcid.org/0000-0003-1951-547X
Learn more here.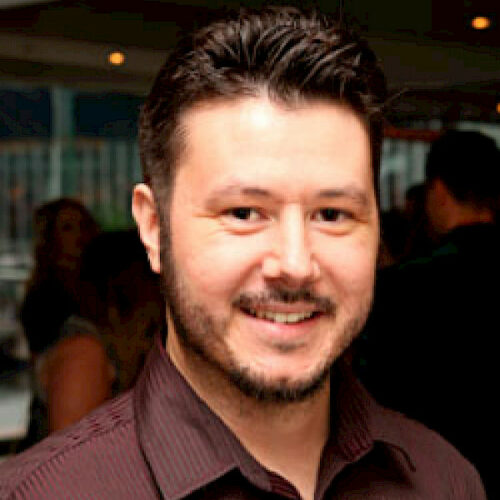 Mr John Paul holds a degree in Computer Engineering from the University of Melbourne and a Bioinformatics diploma from the Royal Melbourne Institute of Technology. His career began by developing laboratory information management systems, then expanded into bioinformatics and various research projects with a focus on human genetics. He has extensive experience as a database curator combined with a strong background in database management and development.
Since 2011, he has been a database curator for the International Society for Gastrointestinal Hereditary Tumours (InSiGHT) which maintains the most comprehensive database of DNA variants that contribute to inherited gastrointestinal cancer. An important contribution was facilitating the clinical classification of Lynch Syndrome variants, as determined by the InSiGHT Variant Interpretation Committee which resulted in publication in Nature Genetics in 2014. John Paul has also supported international research projects including the Prospective Lynch Syndrome Database, Colon Cancer Family Register, and the Human Variome Project to improve our understanding of the genetics of colorectal cancer.
With this experience, he assisted with the development of database systems to store and curate Next-Generation Sequencing (NGS) data, including the deployment of the prototype database used for the initial Melbourne Genomics flagship projects. John Paul has been instrumental in the creation of the InSiGHT Variant Curation Expert Panel and new classification guidelines for mismatch repair gene variants. Grants held by John Paul include Hugh Rogers Fellowship, CASS foundation grant, grant-subaward for Colon Cancer Family Registry Cohort and a Royal Melbourne Hospital Alan Watt Fellowship in Colorectal Cancer.
In 2022, John Paul joined the Cabrini Monash University Department of Surgery at Cabrini Health as the Database Manager for the Cabrini Monash Colorectal Neoplasia Database. Find out more about Mr Plazzer's research: https://orcid.org/0000-0001-5114-4301 
Learn more here.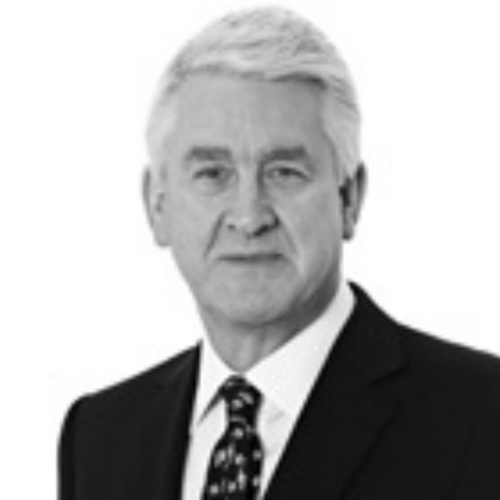 MBBS Hons (Mon), MS (Mon), FRACS, FRCS (Eng), FRCS (Ed), FACS; Specialist Colorectal Surgeon
Emeritus Professor Adrian Polglase is a colorectal surgeon specialising in the treatment of benign and malignant bowel conditions, laparoscopic (keyhole) surgery, and colonoscopy together with common anorectal conditions including haemorrhoids, fistulae and fissures. He is a specialist in colorectal surgery, colonoscopy, and laparoscopy—and Emeritus Professor of Surgery. He assumed full-time practice at Cabrini Hospital in 1995 and was appointed Clinical Dean the same year. Adrian is a fellow of the Royal Australasian College of Surgeons and is well published. His surgical treatments and results are regularly published in peer-reviewed journals. In 1998, Adrian was appointed Professor of Surgery and Head of the Cabrini Monash University Department of Surgery; the appointment was the first of its kind in the private sector in Australia. He stepped down as in 2009 and appointed Emeritus Professor by Monash University. Professor Polglase is Patron and Founder of Let's Beat Bowel Cancer.
Learn More here.